LINKS
MEMBERS' HOME PAGES
---
Michael Penafiel Premsrirat Goofy out-of-date stuff from one of the goofiest members of the 18 Mighty Mountain Warriors!
Michael Chih Ming Hornbuckle His site got too controversial so he took it down!
Rania Ho Artsy-fartsy grad school type stuff.
Harold S. Byun You call this a web page?
FRIENDS
---
Art Hirahara Art is a brilliant jazz pianist and an excellent composer. He's done the score for many of our shows, and he still likes us!
The foremost reference for Asian American entertainment.
Asian American Theatre Revue Roger Tang's informative and valuable calendar and compendium of news and information.
Angry Little Asian Girl! Wow! What a great cartoon concept! And what a great t-shirt! There are about 5 styles in women's sizes and 2 styles in men's sizes! Women: take advantage of your greater selection! Buy them all! Read the cartoon! (Another warrior modeling one of the t-shirts).
Celebrasian This delightful site is chockful of stuff for those Asian Americans too old to be "Azian" but too young to be "Aging." We read it again and again and again. And we DoN't TyPe LiKe ThIs.
Grace Chen A fantastic illustrator!
II stix Magazine A humor magazine and entertainment site geared towards the young Asian professional.
Kearny Street Workshop A venerable people-oriented Asian American arts organization that is currently being revitalized in an exciting way.
Kristina Wong The Big Bad Chinese Mama and her astounding parody of mail order brides. Check it out.
Korean, Catholic and Lovable since 1974.
We have watched Ernie eat small children with only a Swiss Army knife and a bottle of Jufran.
No-No Girl A wonderful personal site by the queen of cool: Robynn Takayama.


THEATER COMPANIES (Hey! Bring us out!) And Performer Types
---
East West Players The Oldest Asian American Theatre in the nation!
Asian American Theater Company
actor, playwright, director, producer
Amy Hill Asian American theater veteran and television star.
Culture Clash Our friends, mentors and--after a few beers--our lovers! The nation's premier Chicano political comedy theater troupe!
Rex Navarrete One of our favorite people and one of America's best API stand-up comics.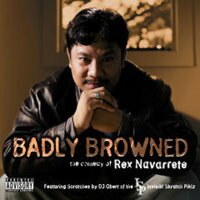 OTHER COMEDY SITES
---
Definitely an inspiration for many of us!
Killing My Lobster Another local Bay Area group doing gangbusters!
We've never seen them before, but what a cool website!

Humor Links A suppository of many funny sites.